Search Query Report Upgrade in Google Webmaster Tools
It has not been a long time since Google has introduced a search queries report in its Webmaster Tool. But, it seems Google has got into the habit of launching new updates every now and then. This time around, it has unveiled a new version of Top Search Query in its Webmaster Tools section based on the feedbacks of its users.
Name Changed
The name "Top Search Queries" has been shortened to "Search Queries" as the latest version is going to accommodate all the data related to different search queries.
Average Positions Column Added
In addition to that, a new option has been added on to the right column of "Search Queries" – "Average position". This option will give users a chance to take a quick look at the positions of their website in different search queries.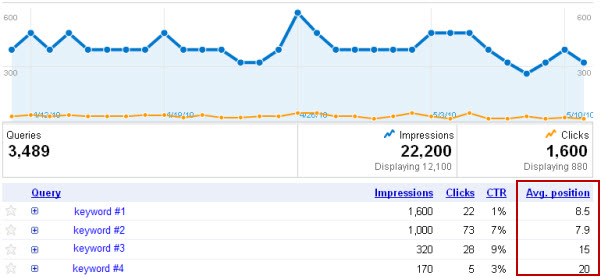 Displaying number of Clicks and Impressions
This is another major update from Google. This number is the sum total of the data that are displayed in the Search Queries table. Long tail queries are not included in the Search Query table but the numbers that appear in bold just above the Search Queries table does include them. However, this number can go missing if a user selects a specific country from the dropdown menu of "All Countries".

Average position Column in Download
Another interesting option named "Average Position Column" has also been added to the Search Queries download.

Starred Tag
"Starred Tab" is another addition that will let the users specify their favorite search queries by clicking on the star icons just left to those search queries. Queries in stars can be access directly by clicking on to the "Starred" tab just next to "Top Queries".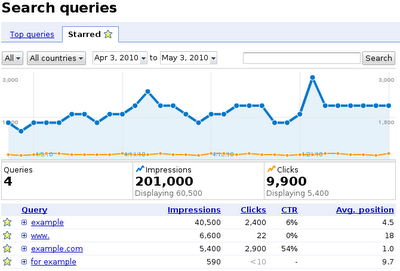 These new updates, as it appears, will definitely help users to get more information about their sites through an easy to use accessible format.