Local Search Optimisation with Google Maps
Think globally, act locally seems to be the call of the day since everyone around is going over how to enhance his or her local web presence, particularly in Google local search. As a new crop of young people is coming lately to online industry, there is a growing need to promote business both locally as well as globally to ensure a steady business growth.
Since people tend to use Google for collating information about their household chores, it is becoming imperative for business owners to have a prominent position in 7-pack Google local search result while you are doing search engine optmisation.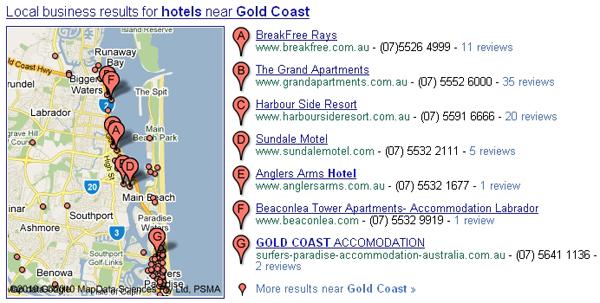 Why Should You Get Listed In Google Maps?
People's growing apathy for buying products from nearby physical stores or shopping malls is making it a bare necessity for business owners to get listed in Google Maps. However, this is not only reason why people are so enthusiastic about it.
Besides helping searchers to find your business when they need a service or product, Google Maps is helping them to locate physical location of your business more easily and effectively than ever.
If you want your website found in 7-pack Google Map, Webtaste is here to help you. Simply contact us via our web enquiry form and one of our staff will be in touch.