Google Analytics Asynchronous Tracking Code Rolled Out
Now, there is an alternative way to track your website's performance and the behavior of visitors after they bump on your website. Thanks to Google, users will have an all-new admin interface whenever they will create a new profile in Google Analytics. This update comes with the much-hyped asynchronous tracking tag that is supposed to allow users to track their websites very fast.
Its Specialty
No matter whether you want to track a single domain or a website with multiple subdomains or top level domains, you will get the required code you need in Google Analytics. Users can easily find asynchronous tracking code as it is now available by default but if you have a thing for the traditional tracking snippet, you can also get it here.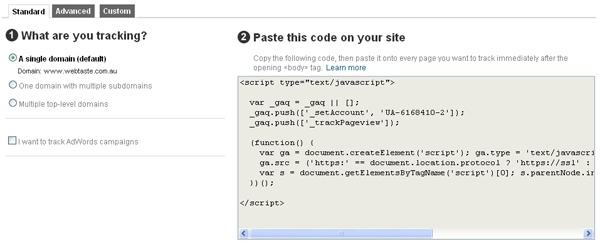 Why you should switch to asynchronous tracking tag
Accuracy and data collection have been improved.
Tracking errors are eliminated to some extent. These errors usually tumbled out whenever JavaScript failed to get loaded properly.
Load times of new tracking code have got a bit faster to improve browser execution.
Improve your webpage load times
No longer need to install it at the footer of your webpage.
Asynchronous tracking code is all set to bring a revolution by reducing webpage load time as far as possible. Websites, on which different scripts run, or websites that base on rich media content are going to get benefited from this new tracking code. Besides that, lightweight websites will definitely get benefited from this latest development.
So, be prepared to embrace this new version of Google Analytics code that will certainly redefine the way you used to track your website. If you are currently using traditional tracking code and want to migrate to the asynchronous snippet on pages, Google has created migration examples for help migrating your current setup to asynchronous tracking.