7 Reasons to Get Your Website Listed in 7-Pack Google Maps
Quite a while ago, we urged you to get your business listed in Google Maps and mentioned a few reasons why you should be there. Lots of people try to promote their website globally, but forgot about their local audience. If your business is targeting local people and your website is not found in local search results, you are losing lots of potential customers daily. Today, we will share another 7 reasons why you should do it.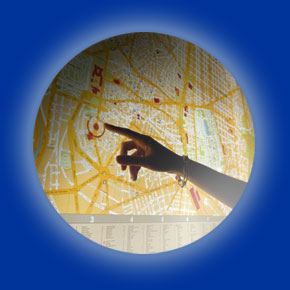 1. Free listing
It is free. All you have to do is spend few minutes to get listed on Google Map. You just need to furnish some simple and basic details of your business and have to share its physical location in it and then you are done.
2. No website required
Do not worry if you do not have a website of your own. You do not need to have one. Google map, does not require a website address. It is free, easy and highly powerful.
3. Just need names, locations and phone number
Google Maps acts pretty simply. Let's suppose that you are searching for some local information for say you search with the term Melbourne Hotels in Google. This query will generate a search result that will feature a Map along with some relevant results. Now, finally you have the names, locations and the phone no of 7 relevant hotels that are located in and around Melbourne. It is definitely fast, easy, simple and hassle free. It saves your time from muddling through the listings of different web directories.
4. More clients, but no cost
Reaching out to potential clients have never been so easy thanks to Google Maps. You would not have to spend money lavishly for increasing footfalls to your physical store. Consumers are always on the look out for the products or the service that you are offering. Why not make it easy for them to find you out? You can start now by registering yourself to Google Map and let the local consumers find you when they search with a term that matches with the service or products of your business.
5. For Anyone
Google local listing is not for the big boys. It is for everyone around who likes to have a virtual presence. Since it costs you nothing, there is no point of shying away from it. You can be a dentist, a physician, a rock star or a businessperson but one thing is certain that Google Map has a place for you. All you need to do is to claim it.
6. Single account is enough
What if you are running a coffee shop along with a hospital? You do not need to have a separate Google Map account for this purpose. A single account is sufficient as long as they are legitimate.
7. Tell them about your business
By using Google Maps, you will be able to edit listing details, whenever you want or wherever you want. And Google will barely take a week or so, if not few days, to show updated details in its search results.
We hope that you are now satisfied and want to have a prominent position in Google Map in some highly competitive keywords. But sadly enough, getting listed on Google Maps does not necessarily mean that your listing will appear for a particular set of queries. There are the 7 simple rules that can prove highly effective in enhancing your presence in Google Local Search: