5 Ways to Reduce the Bounce Rate on Your Webpage
Your website design and content might be good enough to keep the readers engaged but surprisingly enough, you are still finding it overwhelmingly difficult to keep the bounce rate low. Higher bounce rate means, visitors are coming to your website but they are not navigating to other pages of your website, which is a bit disappointing. Here we are going to discuss best 5 practices that can help you to keep the bounce rate of your website to a minimum.
1. Internal Linking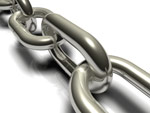 This is probably the best and the most easiest technique that you can employ for reducing bounce rate. Try to link related pages in greater number on your web page because it will encourage readers to navigate to related articles and thus, it is likely yield the desired outcome. When you are doing SEO on your website, internal linking will also help to increase search rankings of your web page by linking them using proper anchor texts.
2. Add A Search Option

Try to feature a search option in your website or blog so that visitors can find out relevant information easily. You should not expect your visitors using pagination for finding out relevant information. By enabling site-search feature, you will be able to track the trend of keywords your visitors used to search your site. This is an another way of generating potential keywords for your organic search marketing.
3. Display Recent Posts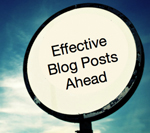 While reading an article, visitors will be delighted to have a list of recent posts. It may persuade the visitors to go through some of them if they find them interesting. Majority of blogging platforms offer some widgets that you can integrate in your blog for this purpose.
4. Use Tag Cloud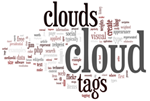 It is a unique technique by virtue of which you will able to encourage visitors to browse other sections of your website. Tag cloud is mainly featured in the sidebar and it has a unique visual appeal as well.
5. Use A Category Menu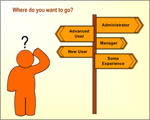 If there is a category menu in your website, visitors will be able to locate posts related to their interest easily. Do not forget to tag each post with related categories before making them live because visitors are likely to use this menu for finding out relevant information later on.